Fresh perspective
Bringing innovation and the best of Irish art to the city.
We're already bring art and culture to the neighbourhood. We're hosted augmented reality exhibitions at Wilton Park, and plan to present a digital installation in summer 2021. We've also announced plans to name our public square after Mary Lavin, one of Ireland's most famous female Irish writers.

Mary Lavin Place
Mary Lavin was one of the most influential Irish female writers of her generation. We will recognise this contribution by naming the public square as Mary Lavin Place. It will be the first time a street name or public memorial has been named after an Irish female writer and will be followed by a commemorative sculpture.
Living Canvas
In summer 2021, as part of our Living Canvas initiative, we will bring the first of a number of exciting new artworks to Wilton Park in collaboration with Dublin City Council. The works will feature on a 5 metre by 25 metre LED digital canvas. Living Canvas is a cultural initiative which establishes a new way of exhibiting artwork in large-scale outdoor installations across the city.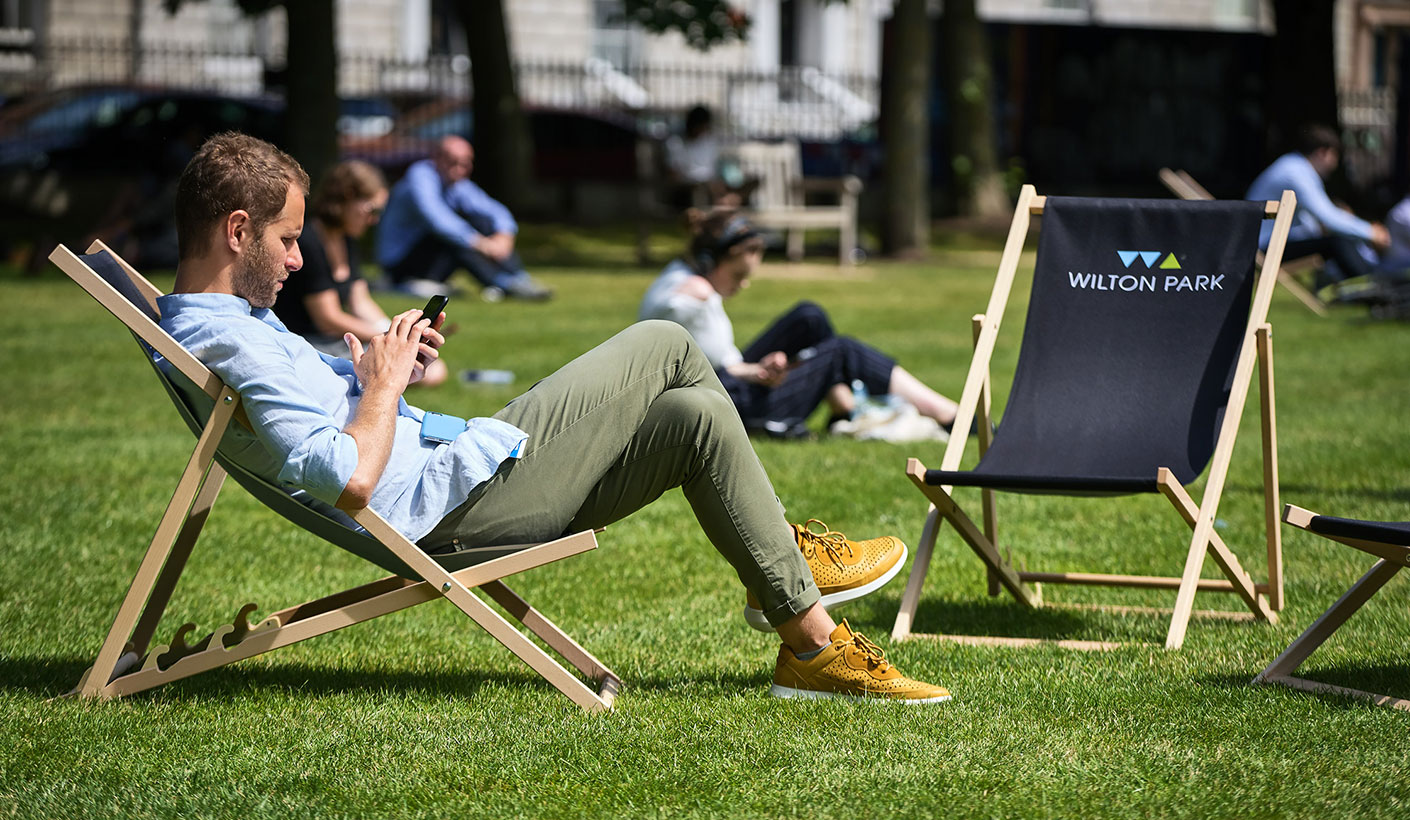 Augmented reality
Recently, using Wilton Park as a canvas, and with the support of the Royal Hibernian Academy, we presented Eilis O'Connell RHA, Six Works – an Augmented Reality Exhibition. This interactive experience allowed visitors to use their smart devices to see sculptures come to life virtually throughout Wilton Park.
Wilton Park Studios
We have partnered with the RHA Gallery since 2019 to offer an Artists in Residence programme at Wilton Park Studios, providing support and crucial studio space.